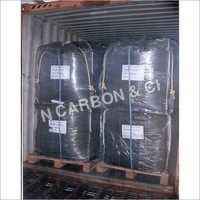 Steam Activated Carbon
Price And Quantity
1250.00 - 3000.00 USD ($)
Product Specifications
carbon activated

coconut shell based
Water Treatment Chemicals

Water Treatment
Product Description
Steam Activated Carbon can be utilized to initiate every single crude material. An assortment of techniques have been produced yet these offer a similar essential standard of carbonization and starting oxidation took after by an initiation advance with steam. Enacted carbons are made from coconut shell, peat, hard and delicate wood, lignite coal, bituminous coal, olive pits and different carbonaceous forte materials. Synthetic actuation or High Temperature Steam Activation components are utilized as a part of the creation of initiated carbons from these crude materials. The natural pore arrange in the cross section structure of Steam Activated Carbon enables the expulsion of contaminations from vaporous and fluid media via an instrument alluded to as adsorption. This is the way to the execution of initiated carbon.


The process of steam activation can be summarized into:


Oxidation
Carbonization
Activation

The temperatures up to 500°C is maintained and controlled for initial oxidization and cabonization. At the temperature of 150°C, oxidization process initiates and gradually goes up to 500°C at the carbonization stage. At the carbonization stage, a volatiles-free product is produced containing very small or restricted pores. When the temperature of the steam is more than 1,000°C, an internal surface is created during the activation stage. The process when converts carbon into CO2 generates excessive energy, which can be utilized for the production of steam or energy. Carbonization/activation process can be carried our in any kiln and furnace.


Technical Specifications of Steam Activated Carbon:


1

Base Material

Wood Charcoal




2

Appearance

Black Powder




3

Mesh Size

Less than 100 Mesh

Less than 200 Mesh

Less than 325 Mesh




99%(Min)

95%(Min)

90% (Min)

ASTM D 2862




4

Iodine Value

900 (Min)mg/ gm

ASTM D4607

5

MB Value

270




6

Bulk Density

0.28- 0.32gm/cc(Min)

ASTM D 2854

7

Moisture

5% (Max)

ASTM D 2867

8

Ash

10%(Max)

ASTM D 2866

9

pH

9-11

ASTMD 3838
Trade Information
Cochin/ Tuticorin

1000 Per Month
Free samples are available

As per customer requirement in 25/50/500/550 or 600 kg bags
All India

NSF certified , Korscher certificate , Halal certificate, ISO certified plant facility